| | |
| --- | --- |
| | John Willsey wins Stroud Sleeman Cash Spiel |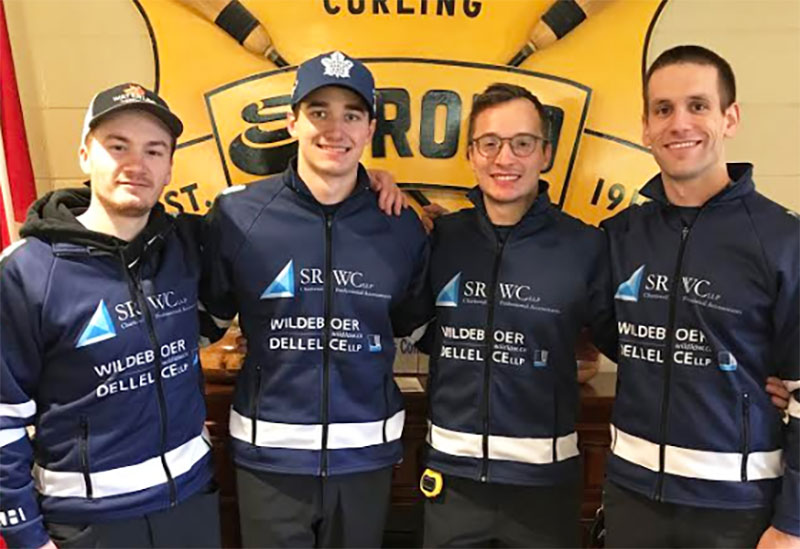 John Willsey (Kitchener-Waterloo, Ontario) wins the Stroud Sleeman Cash Spiel, defeating Cory Heggestad (Stroud, Ontario) 8-1 at the Stroud Curling Club in Innisfil, Canada. Willsey with Connor Lawes at third, Robert Currie and Evan Lilly on the front end take home the $2,800CDN first place cheque along with 21.211 world ranking points, while Heggestad receives $1,800CDN and 15.555 world ranking points for their second place finish.

Starting with hammer, Willsey scored 1 in the first end, then forced Heggestad to a single in the second end. Willsey scored 2 in the third end, added a steal in the fourth end before stealing 4 more in the fifth end for the 8-1 win.

In the semifinals, Willsey defeated Wayne Tuck Jr. (Strathroy, Ontario) 6-4 and Heggestad defeated Charlie Richard (London, Ontario) 5-4. Richard and Tuck Jr. earned $1,100CDN and 12.019 ranking points for their semifinal finishes. In the quarterfinals, Willsey defeated Richard Krell (Kitchener-Waterloo, Ontario) 6-3, Heggestad defeated Paul Moffatt (Kitchener-Waterloo, Ontario) 8-5, while Richard defeated Rylan Hartley (Brantford, Ontario) 8-3 and Tuck Jr. defeated Ian Dickie (Newmarket, Ontario) 7-4. Moffatt, Dickie, Krell and Hartley earned $750CDN along with 8.484 ranking points for their quarterfinal finishes.

Willsey went 3-2 in the 16 team triple knockout qualifying round. In their opening game, Willsey defeated Dave Ellis (Toronto, Ontario) 9-0, then won against Chris Wimmer (Stroud, Ontario) 6-5 to advance to the A-Qualifying game. Wllsey to Dickie 6-2, dropping to the B-Qualifier where they again lost to Krell 4-3 dropping into the C-Qualifier. Willsey bounced back with a 6-1 win over Pat Ferris (Grimsby, Ontario) tp advance to the playoffs.