| | |
| --- | --- |
| | Howard opens with Fall Classic Title |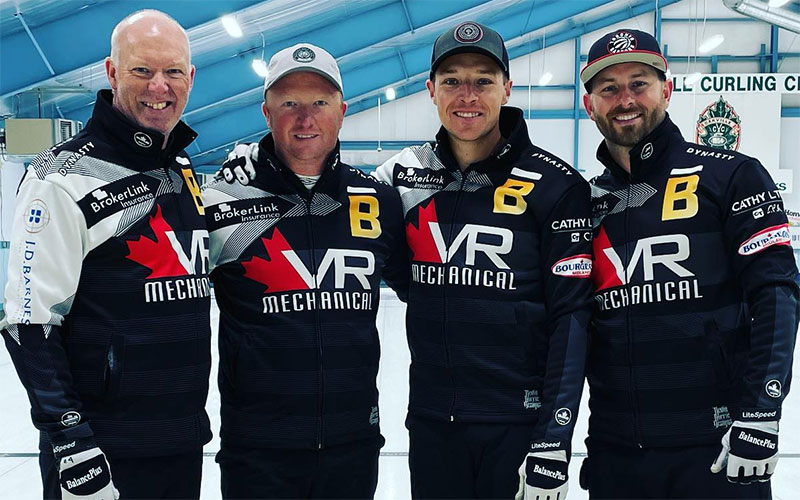 In a game dominated by younger stars, the 59-year Glenn Howard keeps winning.

As whispers around the game as to why Howard continues to play, it's pretty clear he's where he wants to be.

Howard's passion for playing the sport comes through, and it's hard to blame the veteran skip when he keeps taking down titles.

With his son Scott Howard at third, David Mathers at second, and Tim March at lead, Howard opened the championship game against Team Beuk with four in the first end, finishing off the score with a draw to the rings. Another Howard draw to the four-foot in the third end made it 6-1 with handshakes coming following one more end.

With an evolving lineup to start as Jonathan Beuk had been away following the arrival of his first child, Team Beuk had Tanner Horgan skipping with his brother Jake at third this weekend. Wesley Forget and Scott Chadwick rounded out the front end.






Howard defeated Pat Ferris (Grimsby, Ont.) 5-2 in the semifinals, while Beuk won 6-5 over Mark Kean (Woodstock, Ont.) in the other matchup.

In the quarterfinals, Howard defeated Ottawa's Jordan McNamara 8-1, and Beuk won 9-2 over Toronto's Rob Ainsley.

Related:
Glenn Howard reflects on love of curling before heading to Brier
https://barrie.ctvnews.ca/i-can-still-make-a-few-shots-glenn-howard-reflects-on-love-of-curling-before-heading-to-brier-1.5315126

Howard returns to the ice the next two weekends in Oakville with the Labour Day Classic next weekend and the Stu Sells Oakville Tankard the following weekend.

The end goal of qualifying for the Canadian Olympic Curling Trials in Saskatoon in November is behind the heavy schedule to start the season for Howard.

Howard will be joined by Matt Dunstone (Regina, Sask.), Mike McEwen (Winnipeg, Man.), Jason Gunnlaugson (Winnipeg, Man.) and Colton Flasch (Saskatoon, Sask.) in playing the Canadian Curling Trials Direct Entry spiel at the RA Centre in Ottawa on September 22-26.

Two teams will advance directly to the Olympic Trials. At the end of October, the three teams not successful on the weekend will get a second chance at the Canadian Olympic Pre-Trials held in Liverpool, Nova Scotia.